Do you have water leaks or wet spots coming from the top or bottom of your windows in your rooms, private houses, commercial buildings or offices? If yes, then you need to repair or replace your window lintels.
Our experts will also provide you with free consultation on-site and give you a free estimate for window lintels replacement Bethpage NY
Window Lintel repair and replacement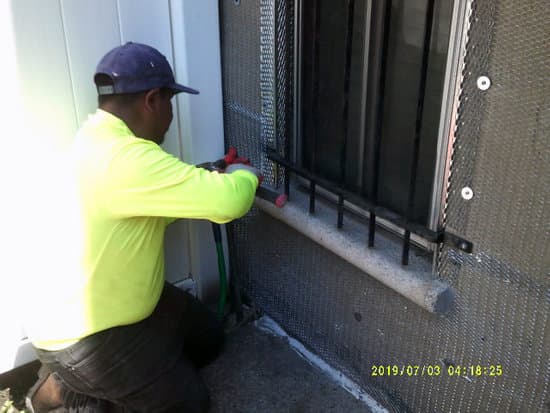 Window lintel is one of the most important aspects of building as it is a load-bearing component. Lintels are generally made of concrete, bricks, timber or metal. As they provide initial strength at weaker points, so if you notice any kind of damage then it is necessary to pay attention and hire Window lintel repair contractor queens ny One must need an expert professional to do the lintels job to make sure proper construction and installation.
Window lintel repair and replacement process
At Loose Bricks, our skilled team provides you the best repair and replacement services to bring it in its original and stunning appearance. We profoundly work with experienced windows lintel and sill professionals who discuss the project with you and offer you a complete time and cost estimation.
We install rigging as per the requirement of the building.
In case, the window lintel needs repair only, we scrape the existing window lintels and repaint the same. The experts also carry out the caulking that ensures maximum waterproofing.
In case, window lintel needs to be replaced, we remove the bricks up to three courses.
We smooth the rear surface with the application of waterproof stucco and install the new one.
Windows Sill Repair and Replacement
A window sill is the bottom portion of the window, running horizontally within the jamb, and resting against the outside of the window sash. Wooden sills have a tough time standing up to all the harsh elements year in and year out. If your sill is rotting or falling apart, get it to repair or replaced by Bronx windows Sills replacement .

Windows Sill Repair and Replacement Process
At Loose Brick, we understand the beauty and uniqueness of those wood windows can add to a property, which is why we have a team of skilled professionals who are able to repair window sills Brooklyn NY without getting rid of their original character.

In case your window sill needs repair, we repair the same with waterproof masonry cement.
In case the window sills need replacement, we possess all the necessary tools to remove the existing window sill.
Following that, we prepare the surface with waterproof masonry cement and install precast concrete window sills.
In the end, we ensure the outward pitch of window sills so that water does not sit on the window sills or leaks inward.
Get high-quality assured Windows Lintel and Sill Repair and replacement services

Shortly after you contact Loose Brick regarding a window lentils and sill repair or replacement opportunity, an appointment with one of our representatives will be determined. They will come to your home at a time that is convenient for you, complete a free onsite measure and discuss your lintels and sill options that you have available using our services.
A quote will be provided to you from our representative based on the original meeting and upon approval of that quote a member of our team will then set up an appointment to come to your home for a final measure and inspection. Our licensed lintels and sills installation contractor Long Island NY teams are experts and masters at their craft. They hold many years of experience installing lintels and sill into houses of all different shapes and styles. We are confident that you will enjoy the look and function of your new lintels and sills at your window, and also that you have peace of mind in knowing that the products were installed correctly and will continue to perform for many years to come.