Enhance your curb appeal with best brick cleaning services in NY
Bricks are what makes the home look like heaven, grim over bricks is like smudges on the wall. The grandeur of the property gets deteriorated over time if it is brimming with spots and dirt. Be it professional, industrial or commercial property, bricks are exposed to scorching heat, wind, storms, rain, snow, etc.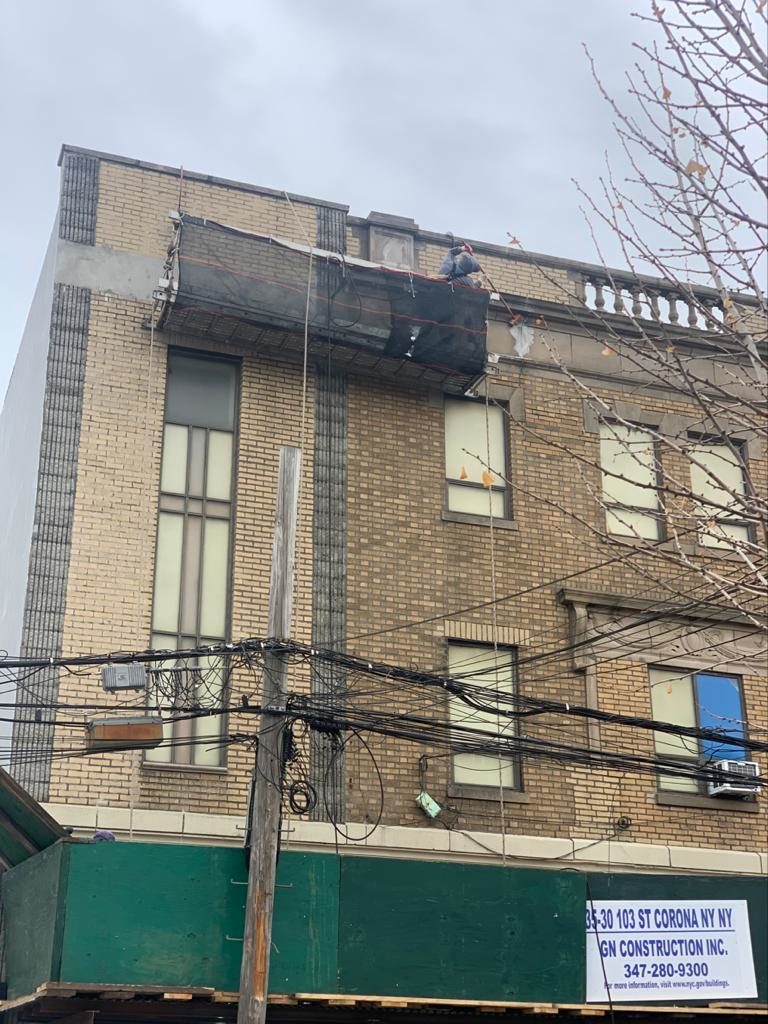 Bricks are vulnerable to natural disasters followed by spoiling the beauty of the property. Whenever you encounter such situations and aren't left with enough time or any choice to care for the house, look for brick cleaning contractor in Bronx who has a strong and proven service record of their work
As for us, our brick cleaning services Queens are taken care of by our experienced technicians who with most advanced equipment simplify the process. We ensure to give you the best results by keeping some specific things in mind while brick cleaning.
We apply the effective NY brick cleaning materials to the surface to remove the stains completely


We put the caution tape in the work area for public convenience


By using biodegradable cleaners, we treat stained areas post-completion if found any


The exterior of the building is wet down before cleaning and cover the necessary belongings with waterproof tarps so that cleaning doesn't affect your personal belongings


Ensure to use a soft water conditioner to reduce streaks before the final cleaning of the building
Top brick cleaning and power washing service in queens
Not all bricks require just a cleaning; some bricks are delicate and need the meticulous care that could be done by pressure/power washing only. At Loose Brick, our licensed Power washing services in long island lay strong emphasis on brick styles and its composition and accordingly adjust the water pressure to wash the stubborn grim lying on the bricks. Our pressure washer contractor Brooklyn NY gives you peace of mind without damaging the quality or surface of the bricks.
By choosing high-grade environmentally friendly soaps and detergents, we use hot water pressure washers to remove magma, mildew, pollen, hydrocarbons, and mold. Loose Brick offers an unparalleled level of excellence in steam brick cleaning and Power washing that keep the dirt away from the bricks.
Reliable and affordable power washing company in NY
Our pressure washing contractor near me knows the way to keep your bricks in good condition for years to come. Some stains are not easily washable and leave a mark behind if washed abrasively as they penetrate the surface.
Also, paint, graffiti, and dragging of heavy material over bricks make it look worn out and inferior. The right equipment with our right set of experienced professionals do it safely and significantly gives your bricks longer life while keeping you financially safe. A good brick cleaning process is really important to embellish the property and its surroundings.
Improper techniques can cause damage to bricks apart from ruining the appearance of your home. So be careful who you are calling for brick cleaning and power washing services. We have been designing better homes for years to keep your good reputation unaffected in the eyes of your near & dear ones.
High-quality commercial and industrial brick cleaning and power washing solutions in Bronx, Brooklyn, Queens, NYC
A good cleaning accentuates the beauty of the house and for that to happen, a selection of professional quality power wash experts NY is imperative who can sustain the curb appeal of your home. Our team lengthens the life of bricks through effective Powerwashing process wherein top-notch materials are preferred. The blend of integrity and precision keeps us always ahead.
Quality teamwork- You can feel free about the quality when our certified experts are there to look at everything
Affordability- Getting Powerwashing done requires lots of money but not in our case, we give you a cost-effective budget with optimum results
Reliability- Whether it is today or tomorrow, we maintain consistency with our clients in a timely manner to meet the requirement of their property.
Give us a call and entrust us with your queries, we would highly appreciate hearing from you.