If you need a good infrastructure in NY, then you will have to look for good scaffolding contractor in Hicksvelle NY. Loose Brick is one of the leading contractor in NY serving their clients for many building restoration NY projects.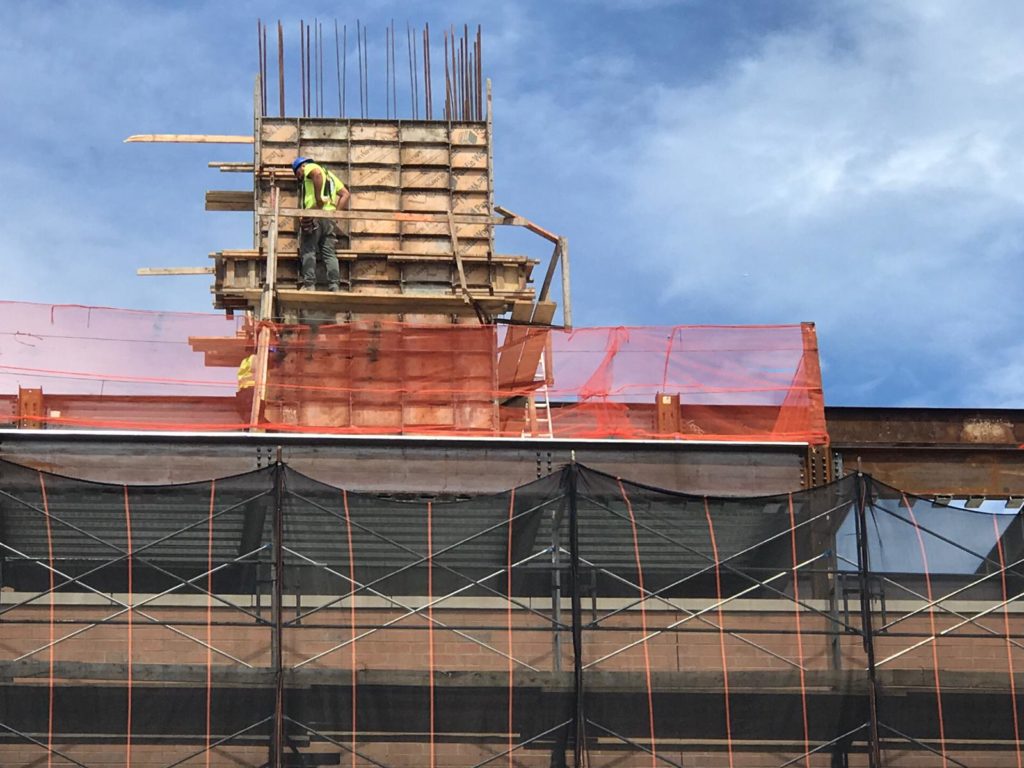 A scaffold plays a crucial role at construction sites. Our experience scaffolding company Queens NY provide tower scaffolds as a safe working platform for workers to access the elevations of the building for brickwork, window installation, etc.
Our scaffolding services mainly include:
Scaffolding Installation
Scaffolding rentals
Hire Scaffolding contractors in Long Island
Being the leading and licensed scaffolding company NY, our team knows to complete every kind of scaffolding project in NY and the surrounding area, be it commercial, residential or on behalf of a local authority. Our in-house scaffolding team is fully trained and holds good experience, so you can feel that the service we provide is of excellent quality, safe and highly reliable.
As we understand very well the importance of a reliable scaffolding company we aim to set the standard for scaffolding in Long Island as well as the surrounding area.
While delivering the services, our main priority is to ensure that the whole project meets the most stringent safety standards. We carry out a strict risk assessment to prevent any accident from happening and manage the process carefully throughout. Our Brooklyn scaffold experts also carry out weekly inspections to ensure that guidelines are being adhered to.
Crane Contracting Services NY
Loose Bricks not only deal in scaffolding service but also provide crane services to their clients. We are a leading crane service company in Bronx, Brooklyn, Queens, Long Island and NY. We proudly serve:
Construction hoist rental
Crane rental
Crane operator
Heavy hauling
We provide our clients with the exact project solutions to meet all their most demanding lifting, construction, and transportation challenges. At Loose Bricks, we not only strive hard to render the best quality services to our clients but by offering it in the safest possible manner and try to be safe as well.
Most Affordable Crane work services in Flushing, Queens NY
Utilizing a crane for building restoration services NY work is a great idea as it can fulfill various needs associated with the construction project. But you must consider getting crane service in NY of a professional contractor to reap maximum benefits for using the crane service. Loose Bricks, a veteran crane service contractor Queens NY listen to all your needs carefully and provide you custom solutions to serve your needs well. Hiring the services of a suitable crane renting contractor can help you with several benefits.
At Loose Bricks, our main core value is the health and safety of our team and everyone we come in contact at the site every day. All our cranes are equipped with state-of-the-art safe load indicators that fulfill our commitment to providing a safe working environment for crane, crew, and site at all times.
Additional services offered by our crane contractor in NY
Hiring crane services from a professional contractor like Loose Bricks will also facilitate you with other services such as repairs and maintenance and part replacement. If the crane requires any repairs or parts replacement, then our team will handle the task by self and assure you for quick repairs so that you can resume the construction process quickly.
Connect with us today and we will assure you that you have made the right choice by hiring us as your Scaffold and Crane Work Contractor in NY.