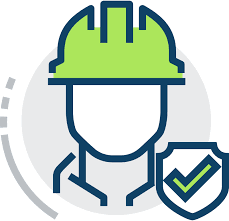 Masonry, Waterproofing & Building Maintenance in NYC
Loose Brick has immensely grown with its highly dedicated team that provides unvarying quality at each job they perform. Of all the projects we are involved with, our pursuit of excellence continues to find new routes. We are committed to clients' service, using detailed-oriented approach as an optimal way to attain maximum accuracy.
When it comes to making a home, honesty and integrity signifies the level of professionalism and reflects our unwavering reputation that was built on solid ground. We are second to none as our talented group of individuals is committed to client service and holds supreme specialization in professional masonry, stucco, and brick pointing services in Queens. Our immaculate work in the field of residential and commercial construction has brought us new heights of recognition and quality that are remembered by everyone across the streets of NYC. At Loosebrick, the blend of durability, sustainability, and perfection speaks about the quality of work left behind. Our clients are always impressed by the friendly and efficient service that we provide with a stipulated time.
We ensure to come out with efficacy, providing high-quality construction management, general contracting, and preconstruction services to sustain our reputation in the market. Loosebrick has been working for years, retaining outstanding workmanship and loyalty with customers. We are thankful for the determination and hard work of our team for producing remarkable results with efficient stucco, brick, and cement work solutions. We continue to be the force in this domain that values the efforts of right people and takes the prestige of your business to the vertex. Hard work, integrity, and honesty are an example of our extraordinary years in the business as we have had the pleasure of establishing great relationships with cherished customers.
Our Top Services
Quality craftsmanship is recognized across places if infused with ethical business practices and efforts beyond vision. With this approach, we have ventured into the field of general contracting and established our niche with strong leadership and uncompromising standards of quality. These are our founding principles that are admired by countless clients we are proudly associated with. From new construction to maintenance work, masonry services NY to restoration, brick pointing NY to stucco, and renovation projects to managing overall construction projects, all work of these areas are flawlessly executed to build stronger and hopeful tomorrow. We are today celebrating years in the business under expert supervision and owing to our construction expertise.
We determine the quality of the project only when it passes through multiple tests in terms of rigidity, safety, and load-bearing capacity. In addition to this, the blend of quality materials, improved aesthetics, reasonable price, and ceaseless structural support are our additional pillars.
Building Restoration
We can alter the look of projects of all sizes, bringing architectural embellishment and enhancing the grandeur. If you are planning to upgrade, modernize, or change the existing space of your building, you can rely on us to get the job done perfectly. We have worked in most metropolitan cities across Bronx, Brooklyn, and Queens and provided the best possible building restoration services.
Commercial Contracting
Our commercial contracting services Queens manage your project without any hassle and ensure high-quality work at reasonable prices. We have a team with a keen eye for detail and exude quality irrespective of the complexity of the project. Our Commercial contractor Bronx are detailed-oriented and retain quality, adopting the best building practices. When it comes to quality, the combination of design, comprehensive planning, and craftsmanship together contributes to making your project outstanding.
Exterior Siding
Siding increases the appearance of your home and also acts as a protection against inclement weather. Moreover, the key benefit of installing a siding is to get rid of the water and debris dilemma. Siding prevents water penetration which gradually deteriorates the condition of the wall and fends formation of moisture.

Masonry Services
Masonry acts as a strong base for the entire house and missing out on details during the construction can result in lethal consequences. The beautiful buildings and their robustness is a result of sheer professionalism and top-notch workmanship. We deliver the results that are remembered for decades for unparalleled quality that we live up to under all circumstances. Masonry reduces structural loss against natural disasters to a large extent as compared to any other method.

Brick & Stucco
Our brick and stucco contracting services are recognized as one of the best that we take great pride in. Aside from compliance to rules and paying attention to details, our brick and stucco work is up to the standard and beyond excellence. We are a licensed and insured contractor who performs high-quality construction using experiences, skills, and knowledge optimally, meeting the needs of clients' unique needs successfully. For seamless completion of a project, we ensure each step is within the guidelines set forth by New York and is properly executed.
Waterproofing Services
Our pro-active approach guarantees to keep your home properly protected and saves your money spent on waterproofing problems. Water leakage is a result of the low endurance capacity of the structure of the building and the lousy materials used during construction. Loosebrick offers top waterproofing solutions queens and equips your home with proper waterproofing. We provide you solution that protects your home from normal water damages.
INDUSTRIES WE WORK FOR
Residential
Commercial
Industrial
OUR CERTIFICATIONS
Loose Brick is fully licensed and insured company
EPA Lead Certified Renovator
All work compliance to OSHA Standards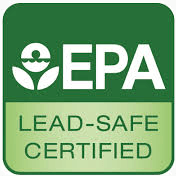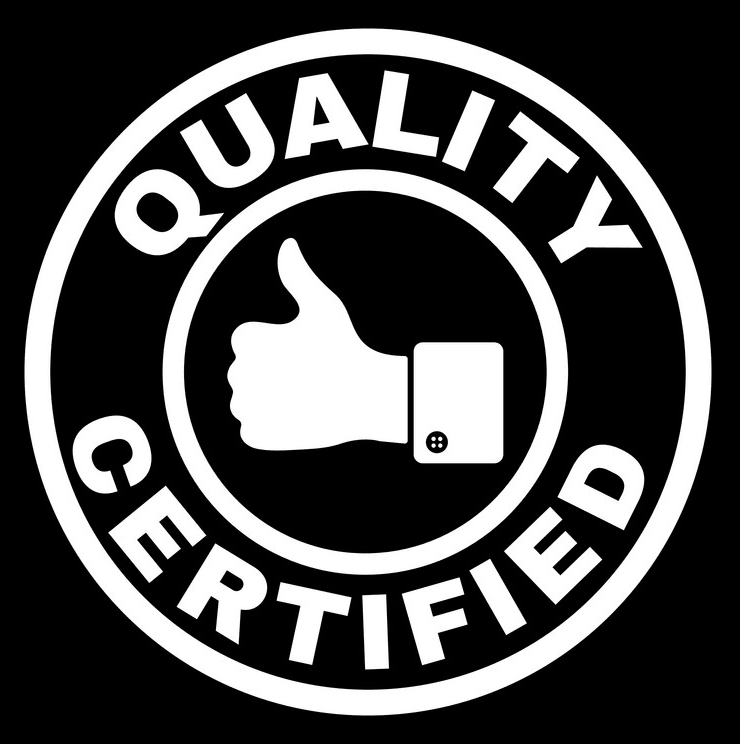 Latest Work
We invest a significant amount of time during initial planning of work. From analyzing to designing the project, our clients are provided with comprehensive Consultation services to opt for good decisions. Our proven and cost-saving results are deeply appreciated by all clients.  Quality in performance, design, and materials are three pillars of our company that we emphasize right from the beginning. Stringent quality standards and skilled craftsmanship allow us to forge long-standing relationships with clients. Our seamless execution reflects our true and honest efforts taken towards the project until the final completion.
Licensed Building Restoration Contractor In NY
We can perform any commercial, residential, and industrial repair or renovation projects in a timely manner and with ease, achieving high-quality standards. From building repair to building renovation, we place importance on pre-construction and pre-planning work to execute the work in the best possible way. From masonry to Brick pointing, stucco work to building maintenance, we adhere to the core value of the business and perform deep analysis and studies for optimal results.
With each project, we strive to transcend the quality of work with our innovative approach towards development. Every project signifies our collaborative process, due diligence, and responsibility that results in unprecedented outcomes. We are proud to have delivered the most iconic and complex structures to our clients by integrating our best practices and years of experience.
Our scope of work development, construction methodology, estimates, and execution planning being the underlying aspects of Loosebrick help maintain long-term relationships with clients. Moreover, we prioritize safety throughout the project to keep everyone safe. Our strong commitments and integrity render unmatched construction solutions that are the epitome of supremacy.
Masonry, Waterproofing & Building Maintenance in NYC
Planning to build or rebuild your home or commercial building in Bronx, Brooklyn, and Queen in NYC? The first thing that comes to your mind is the person who will build the structure of your building using most advanced construction material and technology. So, the person must have all requisite skills and certifications to help you shape your dream project smoothly. Everyone wants to hire the best masonry contractor in NY, and it is absolutely right to look for the best as the strength and aesthetics of your building depends on him. Loose Brick, with decades of experience building hundreds of properties across Brooklyn, Queen, and Bronx in NY, is home to highly qualified, trained, experienced building professionals to execute construction projects.
It feels proud to be in the league of builders, responsible for building great architectures and buildings safe home for the civilization. Carrying on the tradition of delivering of building commercial and residential projects, Loose Brick takes pride in redefining the commercial contractor service quality by offering the most advanced, innovative, and efficient masonry contractor service in NY.
Whether you are looking for masonry contractor for masonry works, building maintenance, waterproofing services, parapet repair, window repair, or sliding services in NY, our professionals are fully-equipped with skills and resource to offer highest quality service. The pursuit of excellence keeps us in constant learning mode, and we do so by remain focused on finding innovative construction solutions.
Quality is our top most priority, and we do so with highest level of honesty and integrity. We deliver more than expectation, and long list of satisfied customers and hundreds of references says it all. We are second to none in commercial contractor landscape in NY, and the credit goes to the highly committed Loose Brick team. Our team of masonry, stucco, and brick pointing professionals are committed to execute your project effectively in minimum possible time in the most cost effective manner.
We strive to serve with perfection and we execute residential and commercial construction services with nice blend of aesthetics, durability, and sustainability. Ultimately, it is all about making home safe and cozy for unlimited joy, so we make extra effort to keep you away from undue stress. Our well-designed advanced project execution model helps us deliver the finest masonry construction service in stipulated time and budget.
Your search for the best commercial contractor in Queen, Bronx, and Brooklyn in NYC will get the best answer with Loose Brick. You are just a click away from the finest masonry contractor consultants to get best solutions and highly competitive residential or commercial project estimates.

Our Top Services
We are indisputably the best masonry contractor in NY and we have earned this respect by delivering best quality commercial contract services with love. With a mission to make construction effortlessly enjoyable for clients, we are successfully delivering masonry services to help people build dream residential and commercial property. Our clients admire our strong leadership, operational efficiency, and, above all, the transparency.
Our highly professional team with decades of experience will help get best construction services, be it masonry work, new construction to maintenance work, masonry services, restoration, brick pointing, stucco, renovation projects and managing overall construction projects. Share your idea and our commercial contract professional will help you shape your dream project. Our highly-skilled professionals equipped with most advance resources and technology will ensure service delivery of maximum rigidity, safety, and load-bearing capacity in time at highly competitive budget.
Commercial Contracting
Planning commercial project in Queen, Bronx, or Brooklyn? You have reached the right place to get your project done with perfection. We are established commercial contracting company with a track record of delivering hundreds of commercial property projects across Brooklyn, Queen, and Bronx. Our focus on details, craftsmanship, time and cost efficiency, quality, and understanding of NY building practices makes it possible to deliver best commercial contracting services in stipulated time at market competitive rates.
Building Restoration
Want to make your old home or commercial property aesthetically brilliant without sacrificing the classical elegance? Our highly experienced team will help you restore your building according to your plan. Whether you want to upgrade, modernize, or change existing space of your building, our building restoration team is fully equipped to do the job perfectly at minimum possible cost.
Masonry Services
The quality of masonry works determine the durability of you dream building project. Opting for less efficient and cheaper masonry service provider could have catastrophic consequences in terms of safety and future maintenance cost. Why to opt for less than average, when you have option to get the best quality masonry services in Queen, Brooklyn, and Bronx from Loose Brick team equipped with advance skills and resources at very competitive cost. Make you building stronger and more durable with best masonry services provider of NY and save possible future maintenance cost.
Exterior Siding
Want to make your home more appealing and durable? You should never compromise with exterior siding quality as it is first line of defense against weather extremes. A little compromise and in just a few seasons you will be wasting huge money on fighting water leaking and moisture control. Loose Brook exterior siding team is known for its impeccable work across NY. It is not just quality of the siding, but the materials, techniques, and execution efficiency that makes our exterior siding team the best in Queens, Bronx, and Brooklyn.
Brick & Stucco
No matter what you do to make your building durable, if brick pointing work is not done perfectly you are at very high risk of putting life at risk. Loose Brick in indisputable brick and stucco service provider in Bronx, Brooklyn, and Queen. Once our highly experienced team takes charge, all you need to do is relax and get ready to check the quality. We are licensed and insured commercial contractor to help you get the best quality brick and stucco work done with highest quality standards. We strictly follow prescribed construction and safety rules, so you are free of undue stress.
Waterproofing Services
It is a fact that despite highest quality construction work, your residential or commercial asset is always at risk of water leakages and related challenges. You can avoid unnecessary cost of solving water leakage problems by opting for waterproofing services of highest standard. Water leakage happens because of poor construction work and low grade material. Loose Brick is rated as the best waterproofing services provider across Bronx, Brooklyn, and Queen. We take all necessary care during the construction phase to make the structure more durable to minimize the possibility of water leakages and do make the structure waterproof using most advanced material and technologies.
What Makes Us Best Construction Contractor of NY
Homes are build to offer protection against the vagaries of nature, so out top focus remain on building highly durable and safe structure using highest quality materials.
We value the aesthetics the most, without compromising on quality.
We could offer the best only because we have a highly professional team committed to execute construction and maintenance works with perfection.
We not just deliver the best quality masonry and other construction services, but deliver in stipulated time.
Beside quality, the next most important thing for us is client happiness. We have highly robust project execution model to ensure least possible stress for clients.
We build structure keeping the sustainability aspect in mind to make the structure more energy efficient and carbon neutral.
Endeavour to serve the bests keeps us highly motivated to keep on learning and finding innovative solutions.
Our focus on offering quality construction contracting service in time helps client save project cost and insurance cost.