Keep Your Building Compliant With NYC Local Law 11
Best Local Law 11 Contractor In New York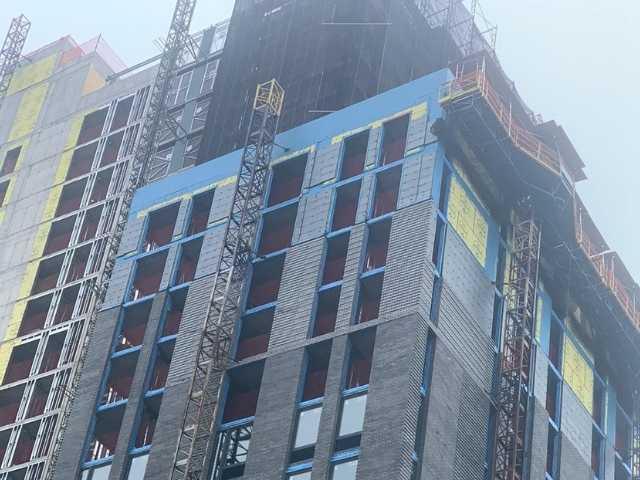 It is important to keep your building in top-notch condition for the safety and performance of the building. People having building storey more than 6 need to essentially get their balconies, appurtenances, and exterior walls inspected in a span of five years. The upkeep of the building is imperative in order to enhance its durability. To do the process lawfully, you need to file a technical façade report with a department.
If you own a property then, you must have heard about local law 11 at some point. The violation of this particular thing leads to paying off huge penalties. Most of the time, many homeowners fail to pay attention to underlying aspects that protect your building or you just get too late in getting the inspection done on time.
NYC Building Safety & Local Law 11 Inspection
---
Your building might come under the circumstances when it calls for Building repair contractor Queens and treatments. Keeping the building condition fortified to avoid unexpected events should be a priority. You must strategically plan for the repairs of your building if you have not done anything for a long time. If DOB sends its inspector to have a look at your building and during the inspection, if something is found unsafe then, chances are higher that you might receive DOB violation under local law 11 even if your building is undergoing some construction repairs.
Facade Inspection, Repair and Renovation
During repairs, the inspectors will keep the building under Bronx DOB violation removal under local 11. So, it is of utmost importance for you to get the timely repairs done. If you find anything in your property unsafe owing to its dilapidated condition, get it repaired at the earliest before DOB violation gets worsened, imposing charges for multiple violations. You call the overall process facade inspection contractor Brooklyn NY safety program which is also referred to as in general local law 11 contractors New York. This is applicable to homeowners owing buildings having more than six or more storey. Leaving the problems untreated could make you pay off mammoth monetary losses in the future along with facing more catastrophic violations. The infringement of local law 11 could bring you before the court and not adhering to local law 11 could result in you having to pay substantial fines also. If in case, your building is susceptible to local law 11 violation, make sure to ponder over it profoundly and hire the experienced sidewalk violation professional of Loosebrick.
Why Local Law 11 Violations Services Are Helpful For Building Safety?
---
The law was enacted in 1890 when some facade failures took place, leaving a pedestrian 'passing by a building' injured. He got susceptible to a piece of masonry that fell off the building of Manhattan located in the upper west side. From then on, a law was amended to minimize the risk of such incidents and keep homeowners beware of the worn-out condition of facades.
Under the said law, buildings with six or more storey were subjected to submission of periodical inspection reports by certified and licensed professional experienced architects in NY or engineers. This report reflects the overall report of the building if it needs immediate repairs based on the critical examination of the building. If the building required some sort of façade deficiencies then, the report of the same must be filed by the New York department of buildings (DOB).
During the course of inspection By DOB if it is found that your building is posing a threat to someone's life then, problems need to be addressed on an immediate basis. The further you delay the process of repairs, you will be receiving multiple violations under local law 11 violation.
The purpose of sending these violations is to remind you that you are missing out on the condition of your building. Ensure that you get the timely repairs done before the problems get worse and cause injury to people wriggling through alleys. It is inevitable to consider the violation as a serious one and follow it sincerely or else you can find yourself in deep trouble. If the DOB inspector comes back again to inspect and find the situation not suitable then, keep your pocket tight to bear some more losses.
The best way you can do to do away with these problems is to seek help from an experienced general contractor. They are centered and focused on responsibilities they are entrusted with; making your building fully compliant with local 11 status in NY. The trusted and experienced professionals at Loosebrick stand by you in terms of authenticity, performance, honesty, and transparency.
Hire Top Local Law 11 Contractors Brooklyn NY
We have years of experience in tackling the onus of residential and commercial buildings of NYC. We help you sail through all sorts of violations problems in a timely manner so that you don't have to pay an unnecessary amount.
Our professionals are proudly serving the needs of homeowners since inception. DOB violation unlocks the onset of bad luck for homeowners, making them pauper financially. Before you are crushed under the expenses of DOB violation, you can hire an experienced DOB violation removal specialist of Loosebrick.
Our team is well-versed with the intricacies of building and knows the right methods to resolve local law 11 violations of your building. With the help of visual inspections of your building, the close-up inspections of the streets are performed, encompassing the exterior of your buildings such as terraces, roots, balconies, and appurtenances.
Be it your home or nearby areas around your property, keeping in mind the local law 11 codes, we help you and pedestrians stay safe from the debris of outworn buildings. Every person passing by deteriorated buildings knows nothing about the vulnerability of the building and often comes in contact with falling debris of the building. To mitigate the risk of poorly maintained buildings, we meticulously renovate key areas of the building, ensuring you are protected.
Keep Your Building Facade Safe With Facade Inspection Safety Program
At Loosebrick, our services are tailored to the specific needs of homeowners under an unmatched facade inspection program. You must understand the underlying needs of the buildings before it gets too late. Just like the way you nourish your body with nutrient foods, in the same way, the building needs regular upkeep. In cases of six storey building, being proactive keeps your building in optimal condition with no fear of exorbitant expenses in the future.
Once the building undergoes periodic renovations, the grandeur of the building and your modern lifestyle won't get affected. Give your building the unparalleled masonry work that accentuates the efficiency, effectiveness, and durability for the building. Choose our best local law 11 violation services to keep the glare of your home intact.
At Loosebrick, an experienced team of sidewalk violation professionals in NY lawfully execute strategies to tackle DOB violation, making necessary repairs in the building. Our discerning team whittle down the stress of homeowners who are grappling with DOB violation. We put emphasis on lucrative solutions so they don't have to deal more with local law 11 violations.
For any kind of query pertaining to local law 11 violations, you can give us a call to know comprehensive solutions and how we can help bring your property back to the condition that it can comply with local law 11 status.